Why entrust your home to us?
We know how important for us and especially for our children cleanliness is and we want to give other people the opportunity to enjoy that pleasant feeling as well. There is nothing worse than being afraid of letting your baby go and play on a carpet full of dust, or feeling ashamed in front of your guests of a sofa your pet has urinated on.

That is why we are here. Our team are able to remove fouling caused by regular use, as well as to get you rid of optical or odour traces caused by any accident.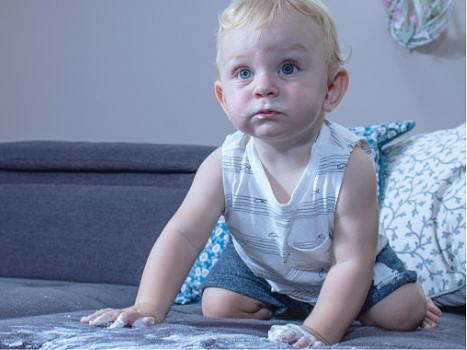 Our branch offices are located in Prague and Chomutov, but we also travel to the wider surroundings of these cities. Thus, there is no need to let go of your favourite armchair or another piece of furniture just because they are old and faded. We are going to return them and your household their clean, fresh looks full of bright colours without stains. We use several cleaning methods and we will choose the most convenient one for you.

Commonly, we provide carpet or upholstery beating in case of moderate fouling and in depth cleaning using the "wet method", which we consider being the most effective.

When you need a dry carpet instantly, cleaning using the wet method may not be the solution you seek. That is why we also offer the dry method using the CarpetLife cleaning system, which is very efficient and gentle.

Thanks to the effective fabric impregnation, your sofa or carpet will become more durable than ever before and you will be able to use them without restraint or fear from fouling them again.
Besides carpets and upholstery, we focus on fabric wallpaper cleaning, too. Often, this service is used not only in various halls and representative spaces with fabric wallpapers, but also in homes. You will be astonished, how shiny the rooms become and how dramatically the quality of air improves.

We also offer cleaning vertical blinds, which are frequently installed in public buildings (local authorities, schools, study rooms etc.), but can be found in private properties as well. Through regular maintenance, your blinds will become beautiful, fragrant and easy on the eye again.
Our team
WE ARE A TEAM BUILT ON FAMILY RELATIONS AND LONG-TERM FRIENDSHIPS. DURING THE MANY YEARS OF COOPERATION, WE HAVE LEARNT TO COMMUNICATE WITH ONE ANOTHER, AND EVERY MEMBER OF THE TEAM BRINGS NEW IDEAS TO THE COMPANY TOGETHER WITH EVEN BETTER WAYS OF CLEANING.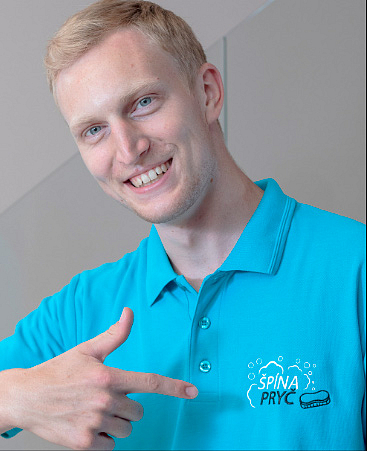 Jan Kvičera
ONE OF THE COMPANY FOUNDERS. HE IS IN CHARGE OF ORDERS IN PRAGUE AND ITS SURROUNDINGS. HIS SUPERPOWERS ARE A SOMETIMES-EXCESSIVE PRECISION AND AN EYE FOR DETAIL.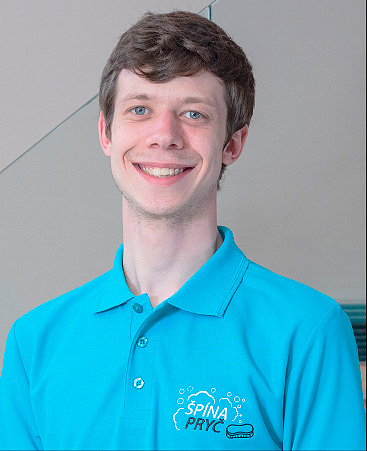 Cyril Paulát
CYRIL HAS HANDLED HUNDREDS OF ORDERS AND HE KNOWS HOW TO DEAL WITH ORDINARY AS WELL AS MORE PERSISTENT DIRT. HIS SUPERPOWER IS THOROUGHNESS. HE WILL NOT LEAVE OUT ANY NOOK, YOUR HOME WILL BE CLEAN AND YOU WILL BE SATISFIED. HE HAS GREAT IDEAS AND DESIRE TO DEVELOP.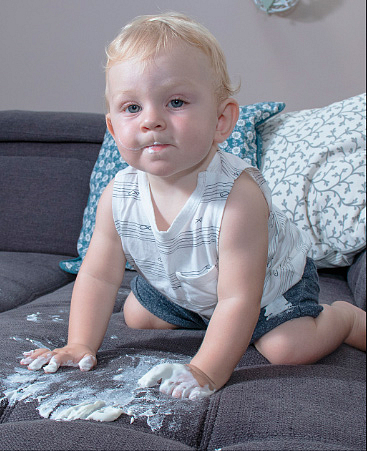 Tonda Kvičera
THE YOUNGEST MEMBER OF OUR TEAM. HIS SUPERPOWER DEFINITELY IS CREATING THE MOST STUBBORN STAINS. HE GIVES US THE OPPORTUNITY TO IMPROVE AND REMOVE EVEN THE MOST PERSISTENT MARKS.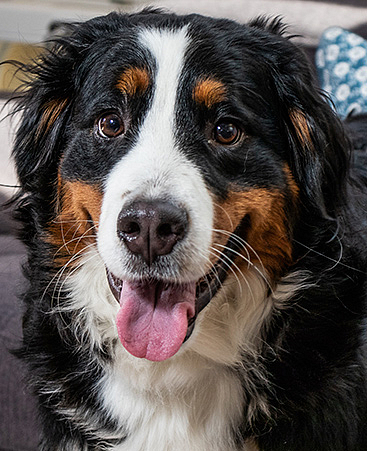 Bonnie
THE MASCOT OF THE TEAM WITH THE SUPERPOWER OF SPREADING HAIRS ALL OVER THE FLAT. MOST OFTEN, HE LEAVES HIS HAIRS ON THE SOFA, WHICH HE LIKES TO APPROPRIATE.